7-day Euphoric Aegean cruise

A new and unique itinerary including four top Greek island destinations:
breathtaking Santorini; the charmingly picturesque town of Chania on the island of Crete; Rhodes, the island of the Knights of St. John, with its romantic medieval city quarters; cosmopolitan Mykonos for a late night out to its trendy clubs.
The cruise ship also calls at picture-perfect Nafplion in the Peloponnese, which boasts off its history as first capital of liberated Greece and has one of the best-preserved old towns to be found anywhere.
Finally, two important destinations on the Turkish coast: the historically rich Izmir (old Smyrna) and the cosmopolitan Cesme, both being gateways to Ancient Ephesus, where once one of the seven wonders of antiquity stood, the Temple of Artemis.
7-day cruise ports of call & itinerary map
Year 2017
Port
Day
Arr.
Dep.
Lavrio (Athens), Greece
Friday
21:00
Santorini (Thira), Greece
Saturday
07:00
18:30
Izmir, Turkey
Sunday
08:30
15:00
Nafplio, Greece
Monday
09:00
21:00
Chania (Crete), Greece
Tuesday
08:00
18:00
Rhodes, Greece
Wednesday
08:00
17:00
Cesme, Turkey
Thursday
07:00
13:30
Mykonos, Greece
19:00
Mykonos, Greece
Friday
03:00
Lavrio (Athens), Greece
09:00


Information on the port of Lavrio
Cruise ship operating the cruise & departure dates
Year 2017
Cruise departures operated by the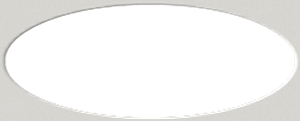 'Celestyal Nefeli'
cruise vessel
April
14, 21, 28 /
May
5, 12, 19, 26 /
June
2, 9, 16, 23 /
September
8, 15, 22, 29 /
October
6, 13, 20
---