Dolphin Hellas Travel & Tourism
Company profile
Located in Athens, only a few meters from the new Acropolis museum, and within walking distance of the Acropolis, the Plaka and the historical city center,

Dolphin Hellas is a "young", 45+ year old travel agency, exclusively operating in the incoming sector of the industry. Established in 1970 by Dennis Chamosfakidis, it has been incessantly in operation, offering personalized service of a high standard to discerning travelers who are looking for an authentic, trouble free, travel experience, as well as to travel professionals who need a trustworthy partner to help them design and deliver innovative, up to date and specialized programs for their clientele.
We offer the full gamut of travel services - accommodation, transportation, ticketing, cruising, sightseeing, travel experience enhancing activities - and are therefore able to build and support a complete program, from beginning to end. We are specialized in both individual and group travel, be it for relaxation, learning, spiritual fulfillment, business, romance or culture, always taking into consideration the particular needs, preferences and vision of the ideal trip of the guests. Our team of travel designers is young, knowledgeable, with an average of 12 years of experience and a passion for what they do; ready to go out of their way to meet and surpass our clients expectations.
Nowadays that more and more companies are forced to give in to the super market and self-service type of operation, we organize value-for-money, truly tailor made, hassle free vacations. We pride ourselves on our proven performance as outlined by the testimonials of thousands of people, companies, institutes and organizations, who have traveled with us over the decades. DH comes highly recommended by individuals and professionals alike, is widely respected and enjoys the trust of its partners in a fiercely competitive industry.
Thanks to our extensive network of experienced and carefully screened collaborators and service providers, a modern IT system, the constant pursuit of knowledge and the close monitoring of the latest trends in travel, we offer efficient and smooth operation, and produce new, wonderful itineraries that mix and match the popular with the less traveled areas of Greece, the mainstream with the rare, the trendy with the next top destination.
Expertise, enthusiasm and novelty supported by the solid foundation of a long established and tested through time company: this is the blend that Dolphin Hellas offers and makes it an ideal choice for a travel organizer.
Contact information & location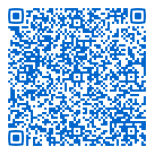 Address:
16, Syngrou Avenue - 11742 Athens, Greece
Telephone:
+30-2109227772 (up to -775)
First contact/general request:
Operating hours:
Mon.-Fri.: 09:30 - 18:00
Sat.(April-October): 10:00 - 14:00
Our offices are located at about 200m from the Acropolis metro station and the Acropolis Museum. A few meters after you turn right on Syngrou Ave, on number 16, on the street level is the Ticketing Department, which is also responsible for reservations made on the spot, while the main offices are on the 2nd floor.
Coordinates: 37°58'05.0"N 23°43'51.7"E
Whom you will be dealing with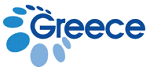 Dolphin Hellas Travel & Tourism, member of "EOT-GNTO" (Greek National Tourism Organization) -License No: 0206E000491100- and of "Hatta" (Hellenic Association of Travel & Tourism Agencies).
Member of "HELLENIC TRAVEL FORCE S.A.", partner of "FILOXENIA '04" Official Licensee Olympic Games "ATHENS 2004".



www.Greece-Vacations.Travel