IMPORTANT
:
This page is no longer maintained and the information contained is no longer valid.
For updated information please refer to the Celestyal cruises main page.
3-day Aegean Legends cruise (summer itinerary with Samos)

During the summer months, enjoy a long weekend escape on board the "Louis Olympia" cruise ship on a unique itinerary including the island of Samos; departures on June 7, 21, on July 12, 26 and on August 9 & 23.
Samos, the centre of Ionian culture in classical times and birthplace of famous ancient philosophers, mathematicians and astronomers such as Pythagoras, Aesop, Epicurus and Aristarchus will now be enjoyed by passengers sailing on this 3day itinerary from Piraeus.
Interested in a 3-day cruise with more time in Mykonos and Kusadasi?
3-day Aegean sea cruise itinerary & map
Year 2013
Port
Day
Arr.
Dep.
Piraeus (Athens), Greece
Friday
-
11:00am
Mykonos, Greece*
6:00pm
11:00pm
Kusadasi (Ephessos), Turkey
Saturday
6:30am
1:00pm
Samos, Greece
2:45pm
6:30pm
Crete (Heraklion), Greece
Sunday
7:00am
11:30am
Santorini, Greece*
4:30pm
9:00pm
Piraeus (Athens), Greece
Monday
6:00am
-
* Disembarkation by tenders (boats), weather permitting.


Information on the port of Piraeus
3-day summer cruise incl. Samos
Year 2013
Cruise departures operated by the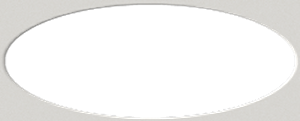 'Celestyal Olympia'
cruise vessel
June
7, 21 /
July
12, 26 /
August
9, 23
3-day cruise land tours in Greece & Turkey
Pre- & post-cruise package
Year 2018
With rates starting from EUR166 per person, you get
two overnights, in double room, in a centrally located hotel in Athens including breakfast
both ways private transfers between Athens and the cruise port.
Why to take this package deal?
Athens, the city close to the cruise port is more than just the place your cruise begins and ends; it's an exciting and world renowned destination!
If you have to take an overnight flight or a long haul flight you need at least a day to recover, otherwise the first day or two of your cruise can be an absolute waste.
It functions as a "safety-cushion" in case of flights' or other delays.
It is a convenient way to get by pre-arranged transfers from your hotel to the pier and back. Like this you avoid to carry heavy luggage in public means of transportation.
Send us an email and get
a non-binding quote that will match the number and ages of persons travelling,
as well as information on available upgrades.
---