Samos island: culture, scenery, history
Land tour code: SAM-02
Cruise port: Greece - North Aegean - Samos
Duration: Half day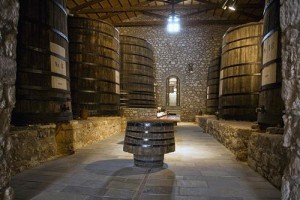 Samos, also known as the Island of Pythagoras, welcomes you cordially to its 25 vineyards, the waterfalls and the wetlands, the seaside villages, the traditional pottery craft and the famed Samian wines.
The guided shore excursion starts from Vathy, the capital of the island. First stop is the Samos Wine Museum, where you will be introduced without delay to the tradition, procedure and artistry of the local wine production processes. You will learn about the white Muscat variety, which reigns supreme over this land, as well as about the vats and chemistry equipment.
Next stop of this excursion, after you navigate an amazing, verdant route, is the seaside village of Kokkari. It is one of the most touristy developed villages of Samos and its picturesque qualities are flowing through its alleyways and houses, its little port and enviable beaches. Here, you will have the free time to stroll around and search out interesting shops and places.
---