Athens & the New Acropolis Museum
Land tour code: PIR-07
Cruise port: Greece - Athens - Piraeus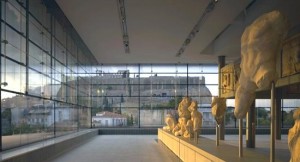 Leaving the port of Piraeus, the coach takes the coastal road leading to Athens.
On arriving in Athens, you start the city sightseeing driving past the Temple of Zeus, the Tomb of the Unknown Soldier guarded by the "evzones" dressed in their traditional costume, the Parliament and the Panathinaikon Stadium, where the first Olympics of modern times took place in 1896. The drive continues by the Library - the Academy - the University (the "Neoclassical Trilogy" of Athens), three buildings representing 19th century architecture blended with the classical influence. The tour then passes by Omonia Square, by Syntagma Square and continues to Plaka, the old part of the city with its mainly pedestrian streets and picturesque houses, shops and numerous cafés.
The final destination is the modern, imposing, bright Acropolis Museum. Located at the foot of the Acropolis, the new museum displays statues, reliefs and artifacts from the Parthenon and other sites on the Acropolis. It is a thematic archaeological museum of exceptional aesthetics, which opened its doors to the public in 2009. The Acropolis Museum makes use of the elements of light, motion and multiple levels.
REMARKS
:
This tour is available only to passengers who are not embarking/disembarking in Piraeus.
---