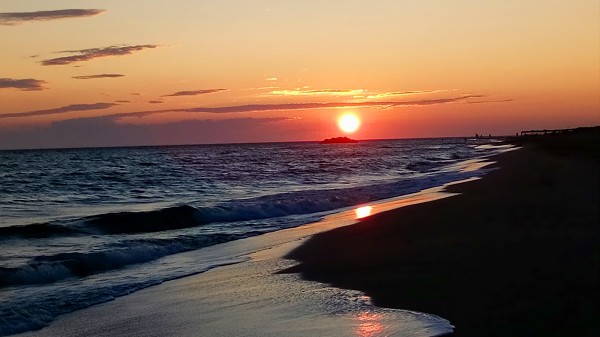 Where do you usually get information for your next holiday destination? People usually ask friends for information, read guide books or browse the Internet. This is so much fun! But… there is so much data out there that you end up overwhelmed and confused. This is where an expert travel agent steps in and saves the day, by turning bits and pieces of information into a well planned trip.
Here below you will find some of our favorite itineraries, that include highly coveted destinations within Greece (islands and the mainland), are well balanced and run like clockwork! You don't need to limit yourself, though. Think of them as starting points, from where we can start working together on your dream vacations in Greece.
In addition, you can have a look at our holiday programs, which can be booked as they are or can be modified to meet your own requirements.
Island itineraries
It comes to no surprise that every year one or the other Greek Island (or more than one, at a time) makes it to the top 10 of the most popular destinations in the world!
Blessed with ample sunshine, endless stretches of sandy beaches, azure seas, picture-perfect villages, historical sights and great entertainment opportunities, there are more than 100 Greek Islands to choose from!
The following proposed trips are ideal for families, history lovers, sea & sun hunters and, of course, honeymooners or couples on romantic get-aways. A honeymoon, in particular, is a very personal matter, closely related to one's perception of the perfect trip and one's aesthetics. The Greek islands included in our proposed itineraries offer a very romantic setting, high standard of facilities and can be smoothly combined throughout most of the tourist season!
Mainland itineraries
Visiting Greece by car brings that extra independence and freedom which makes it all the more fun. In a week, or better still, two, you can get really close to the countryside and the people.
Here below follow some suggested itineraries of the Greek mainland - also called Fly & Drive trips. They are all based on the assumption that the trip starts and ends in Athens but, needless to say, we can put together programs that begin and end in almost any other city, for example Thessaloniki or Kalamata.
All can be self-driven but if you are worried about driving around Greece, we can offer excellent professional drivers who will do the "hard work" while you enjoy the scenery!