4-day Iconic Aegean cruise

This is by far the most popular cruise and justifiably so: no other cruise of this duration includes so many popular ports of call.
The itinerary is basically that of the 3-day Iconic cruise, extended to include a full day in Rhodes, often referred to as the island of the Knights of St. John, who built the beautifully preserved medieval town of the island (a World Heritage Site). There is a lot more to it, however: famous worldwide for the Colossus of Rhodes, one of the Seven Wonders of the Ancient World, the island has been incessantly inhabited since the Neolithic times. One can see traces of its turbulent history all over, enjoying the alloy produced from the presence of so many different cultures and peoples.
The cruise can be easily combined with weekend international flights and a couple of overnights in Athens, offering a complete and filling 7-day travel experience in Greece.
4-day cruise ports of call & itinerary map
Year 2019
Port
Day
Arr.
Dep.
Piraeus (Athens), Greece
Monday
-
11:30
Mykonos, Greece*
18:00
23:00
Kusadasi (Ephesus), Turkey
Tuesday
07:30
13:00
Patmos, Greece*
17:45
21:30
Rhodes, Greece
Wednesday
07:00
18:00
Crete (Heraklion), Greece
Thursday
07:00
12:00
Santorini, Greece*
16:30
21:30
Piraeus (Athens), Greece
Friday
07:00
-
* Disembarkation by tenders (boats), weather permitting.

Embarkation/disembarkation possibilities also from/to Kusadasi and Crete.

Information on the port of Piraeus
4-day cruise sailings & ships
Year 2019
Cruise departures operated by the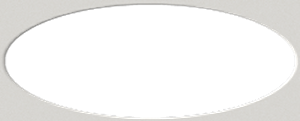 'Celestyal Olympia'
cruise vessel
March
18, 25 /
April
1, 8, 15, 22, 29 /
May
6, 13, 20, 27 /
June
3, 10, 17, 24 /
July
1, 8, 15, 22, 29 /
August
5, 12, 19, 26 /
September
2, 9, 16, 23, 30 /
October
7, 14, 21, 28 /
November
4, 11
Pre- & post-cruise package
Year 2019
With rates starting from EUR164 per person, you get
two overnights, in double room, in a centrally located hotel in Athens including breakfast
both ways private transfers between Athens and the cruise port.
Why to take this package deal?
Athens, the city close to the cruise port is more than just the place your cruise begins and ends; it's an exciting and world renowned destination!
If you have to take an overnight flight or a long haul flight you need at least a day to recover, otherwise the first day or two of your cruise can be an absolute waste.
It functions as a "safety-cushion" in case of flights' or other delays.
It is a convenient way to get by pre-arranged transfers from your hotel to the pier and back. Like this you avoid to carry heavy luggage in public means of transportation.
Send us an email and get
a non-binding quote that will match the number and ages of persons travelling,
as well as information on available upgrades.
---
---