Athens City Tour and Acropolis Museum
Half day tour

Nov.2022-Mar.2023:

Mon. Tue. Wed. Thu. Fri. Sat.


Price:

EUR 74,00

Apr.2023-Oct.2023:

Mon. Tue. Wed. Thu. Fri. Sat. Sun.


Price:

EUR 90,00
Tour program
Departure from Athens: 8:00 am
Return in Athens: 1:00 pm
Highlights: From the Acropolis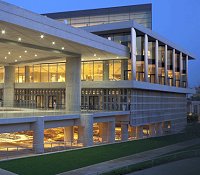 to Omonia Square, you'll see all the famous sites of ancient and modern Athens on this comprehensive morning tour. Offering a perfect overview of the modern city, this guided tour will help you get your bearings if this is your first visit to Athens.
Depart for Panathinaikon Stadium, cradle of the first Olympic Games that took place in 1896 (short stop). Pass by the Prime's Ministers residence, Ex Royal Palace (guarded by colourful Evzones), Zappion (Conference and Exhibition Hall). Proceed passing by the Temple of Olympian Zeus. Continue passing by National Garden, Hadrian's Arc, St. Paul's Church, Parliament, Tomb of the Unknown soldier, Schlieman's House (Numismatic Museum), Catholic Cathedral, Academy, University, National Library, Old Parliament, Constitution Square, Russian Orthodox Church, and finally Acropolis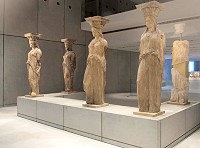 (visit Propylae, Temple of Athena Nike, Parthenon, Erechtheion with its Porch of Maidens).
Continue with a pleasant short walk (weather permitting, otherwise bus transfer) passing by Herodion and Dionysou Theater, in order to visit the new Acropolis Museum. Main attractions such as votives, artifacts of every day life, statues from archaic period, Caryatids, and of course the Parthenon hall with the metopes, the pediments and the frieze will impress you. This tour is also available with the use of an audio headphone VOX System.
With a total of 23 customer reviews,
the "Athens City Tour and Acropolis Museum"
is rated 4.24 out of 5,
based on 21 customer ratings.