Athens – Megaron concert hall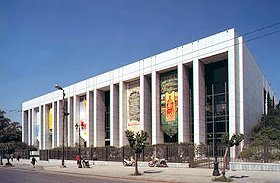 When the Athens Concert Hall (the "Megaron") opened in 1991 Greece acquired for the first time a state-of-the-art cultural centre of international status, which has gone on to earn considerable respect for the quality of its acoustics.
The Concert Hall is a creative arena for cultural and educational activities, an arts centre organized along contemporary lines to promote the role of culture in the community. It offers an excellent example of successful collaboration between the state and the private sector.
The Athens Concert Hall Organization is a non-profit-making organization administered by a board of trustees, half of whose members are appointed by the Ministry of Culture and Tourism, and half by the Friends of Music – also a non-profit-making charitable association.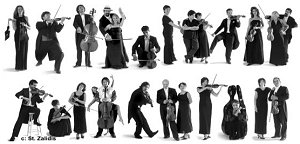 The Megaron is home to the Athens Camerata, which, since its foundation in 1991 by the Friends of Music Society, under the artistic direction of Alexandros Myrat established a reputation as a versatile period and modern instrument ensemble of the highest standards, encompassing a wide repertoire from early baroque to the 21st century including opera.
Sir Neville Marriner who took over the artistic direction of the orchestra for the period 2000-2001 and continued as its honorary chairman (2001-2007), contributed further to the orchestra's growing international recognition.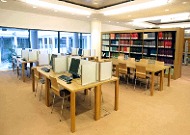 The Athens Concert Hall is also home to an ever-expanding library of works on music and the other arts, designed and organized to international standards.
The collection is enormous, and growing steadily, with a wealth of books and records featuring western music, as well as all manifestations of music in the Greek world – ancient, Byzantine, folk music, popular and art music, rembetika, etc.
The material housed in the library also includes archives of composers, rare collections, jazz and examples of the music of traditional cultures around the world.
The Athens Concert Hall is centrally located and has easy access by metro ("Megaron Mousikis" station), bus and trolley buses.
Latitude:
37.9809508833
, Longitude:
23.7544744844
---
Events to be held here in the months to follow:
---
Past events: