MusicAeterna orchestra in concert
July 2012:
10
Athens - Megaron concert hall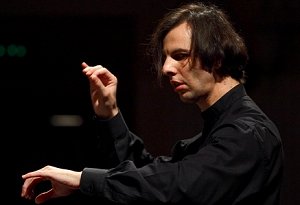 Conductor: Teodor Currentzis
– Sergei Rachmaninoff (1873-1943): Concerto for piano and orchestra no. 2 in C minor, opus 18
– Dmitri Shostakovich (1906-1975): Symphony no. 5 in D minor, opus 47
At the Christos Lambrakis hall of the Athens Concert Hall.
Teodor Currentzis, a music director with a high-flying international career and a reputation for fiery interpretations of symphonic and operatic works, returns to Greece at the head of MusicAeterna, the orchestral ensemble he founded in 2004, to perform two emblematic 20th-century works. At the keyboard, the celebrated Russian pianist, Alexander Melnikov, whose sensitive but deeply personal renditions have garnered numerous awards.