7-day Unexplored Greek Islands cruise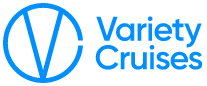 A cruise voyage from Athens on board the "Panorama" motor sailer unraveling the most authentic Cycladic and Dodecanese islands of Greece.
Discover unknown gems with rich history, incomparable light, translucent water and heavenly beaches: Ikaria, Patmos, Lipsi, Kalymnos, Levitha, Amorgos, Koufonisia, Iraklia, Serifos.
7-day cruise unique itinerary
Year 2024
Day
Ports / Cruise Program
Fri.

Marina Zea, Piraeus (Athens)


Embarkation 14:00-15:00.

Sounion


Sunset cocktails and welcome dinner al fresco under the ancient Greek temple of Poseidon at Sounio.
Overnight at sea to the island of Ikaria.
Sat.

Ikaria


In the morning, we stop for a refreshing swim at the Seychelles beach of Ikaria: enjoy the translucent blue waters and bright white pebbles covering the sea bottom.
After a BBQ lunch on board our ship docks in Ikaria's port.
Ikaria is an island-phenomenon unlike anywhere else in Greece or in the world as people here live on average 10 years longer than those in the rest of Europe and the Americas.
Optional tour discovering authentic villages that march to a different drummer, enjoy a hike in wild landscapes followed by a dip in one of the eight natural thermal springs or join a cooking class in a family's country home, kitchen and garden in an ancient village for a personalized experience cooking and learning about life and the secret to the inhabitants' famed longevity.
Afternoon at leisure or at one of the village traditional fairs.
Sun.

Patmos


Early morning sailing and arrival in Patmos, the island of the Apocalypse. Morning discovery of two UNESCO World Heritage Sites, the Grotto and Monastery of St. John and the historic centre of the medieval town of Chora, filled with grandeur and serenity.

Lipsi


Afternoon sailing to Lipsi island, a time capsule of authenticity in the Dodecanese. Lunch al fresco and swim stop in one of the 24 islets, which, protected by the Natura 2000 network, are making an ideal refugee for the shy Mediterranean Monk seal.
While in Lipsi we would like to invite you to taste the famous Aposperitis red local wine (on board treat).
Evening at leisure and a seaside dinner with home-cooked traditional recipes made of local produce. Overnight in Lipsi.
Mon.

Kalymnos


Early morning sailing to Kalymnos with a swimstop on the way.
Kalymnos is a hidden gem island for those who crave simplicity and authenticity. Home of the famous sponge divers, this island is ideal for modern day adventurers with 1300 market hiking routes to be explored.
Afternoon at leisure to enjoy a hike or marvel the Esperidon fjord, perhaps the most beautiful fjord in Greece. Overnight in Kalymnos quaint port.
Tue.

Levitha


The ship sails towards the white and blue Cyclades.
Enjoy a stop at Levitha island, inhabited by a family of four. The family is raising animals and in the summer they also run a small but spotless restaurant for the visiting yachts, where they grill to perfection fresh fish and meat. Enjoy a hike on one of the island's goat paths.

Amorgos


Midday sailing to Amorgos, the island of Luc Besson's "Big Blue".
Enjoy an afternoon with locals learning how to make the island's famous "Psimeni Raki", a local homemade liquor with the flavor of honey and clove made since ancient times on Amorgos.
Evening at leisure to enjoy the breathtaking medieval capital, 400m above sea level.
Overnight in the port of Katapola.
Wed.

Amorgos


Our early morning discovery will take us to the impressive monastery of Chozoviotissa built in 1088 inside the rocky cliffs of the mountain. We will visit monks' cells, which are open to visitors and contain important heirlooms and artifacts.

Koufonisia


Return on board for a short sail to the Small Cyclades: enjoy a swim in Koufonisia, take out the ship's kayaks and paddle boards to explore sea caves only accessible by yachts.

Iraklia


Afternoon scenic cruise around the nearby island of Schinoussa before we reach Iraklia, a tiny hidden island gem in the midst of the Aegean. Part of the Natura 2000 network of natural habitats, it enchants with the superb views offered by its mountainous footpaths, the variety of its coastline and its own, unique sights. There is no supermarket on the island, and deliveries come by ferry from the nearby island of Naxos.
Evening at leisure to enjoy the true laid-back Greek island life. Overnight in port.
Thu.

Serifos


In the morning we reach Serifos, a quintessentially Cycladic island of brilliant light, clear water and steadfast traditions.
Enjoy a swim at one the island's remote beaches accessible best by small ship.
Barbecue lunch on board, followed by an afternoon stroll to explore the island's picture-perfect "Hora" castle-village.
Farewell dinner reminiscing all the hidden gems of Greece. Midnight sailing back to Athens.
Fri.

Marina Zea, Piraeus (Athens)


Disembarkation at 09:00 after breakfast.
Variety Cruises reserves the right at its sole option and discretion and that of the Captain of the ship, without liability for damages or refund of any kind, to alter or deviate from the ship's advertised or ordinary itinerary or route, either this is caused by weather conditions reaching Beaufort 6-7, Force Majeure, assisting other ships in distress, saving of life at sea or other extraordinary conditions.
Such does not entitle passengers for any claims or refunds.
Variety Cruises will, however, ensure that passengers access their port or disembarkation on time for their outwards flights.

Information on "Marina Zeas" on the map of Piraeus port.
7-day cruise sailling dates & ship