7-day Jewels of the Cyclades cruise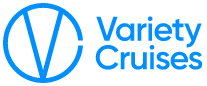 Some of the best Greek islands in the Aegean on a cruise from Athens-Marina Zea
on board the 49 passenger motor sailer "Galileo".
Experience a harmonious balance between conventional cruising and private yachting, along with an exciting voyage of discovery in Greece, unravelling the wonders of the Cyclades islands. Each day you will discover a new port of call, a hidden cove with crystal blue waters to cool you, a glimpse of ancient history to amaze you and rich cultural diversity to intrigue you.
7-day cruise to the Cycladic islands itinerary
Year 2024
Day
Ports / Cruise Program
Fri.

Marina Zea, Piraeus(Athens)


Embarkation between 14:00-15:00. Enjoy a welcome drink and meet your crew and fellow passengers.

Poros


Sail for Poros for a short 3 hours visit, before set sail to Poliegos. Overnight at sea.
Sat.

Polyaigos


Morning arrival in Poliegos, a very small island known for its amazing beaches. Morning swim stop followed by a BBQ on deck.

Folegandros


Afternoon sailing to Folegandros, one of the most amazing and less known islands in the Aegean Sea. Walk the amazing Upper City and dine at one of the traditional Greek tavernas. Overnight in Folegandros.
Sun.

Santorini


Morning arrival at Santorini (occasionally at anchor) to explore its unique capital Fira and experience the stunning natural drama of the volcanic caldera.
Optional excursion to the archaeological site of Akrotiri and a tour of the villages including the small beautiful village of Oia known for its breathtaking view over the caldera. Overnight in Santorini.
Mon.

Antiparos


In the morning you will enjoy a swim stop in an enchanting bay of Antiparos.

Paros


Early noon arrival in Paros. Visit Parikia and the quaint village of Naoussa. Time to have a fun night and show us your dancing skills during our famous Greek Night. Overnight in Paros.
Tue.

Delos (anchorage)


Optional morning tour to the unique archaeological site of Delos, antiquity's most sacred island.

Mykonos


Later on, we stop at one of Mykonos beautiful bays for swimming off the ship before sailing into the port of Mykonos. The island of the jet setters is yours to explore and the night is young. Overnight in Mykonos.
Wed.

Syros


After a morning swim we will arrive in Syros, the capital of the Cycladic islands, where you can enjoy one of its beautiful sandy beaches or walk through the town and enjoy the unique architecture of the buildings. Overnight in Syros.
Thu.

Kythnos (Kolona Bay)


In the morning we will arrive in Kythnos where you will enjoy a swim in Kolona bay.

Marina Zea, Piraeus(Athens)


We will then set sail for Marina Zea where we will arrive in the late afternoon via Cape Sounion, the temple of Poseidon. Overnight in Marina Zea.
Fri.

Marina Zea, Piraeus(Athens)


Disembarkation after breakfast.
Variety Cruises reserves the right at its sole option and discretion and that of the Captain of the ship, without liability for damages or refund of any kind, to alter or deviate from the ship's advertised or ordinary itinerary or route, either this is caused by weather conditions reaching Beaufort 6-7, Force Majeure, assisting other ships in distress, saving of life at sea or other extraordinary conditions.
Such does not entitle passengers for any claims or refunds.
Variety Cruises will, however, ensure that passengers access their port or disembarkation on time for their outwards flights.

Information on "Marina Zeas" on the map of Piraeus port.
7-day cruise sailling dates & ships