IMPORTANT
:
This page is no longer maintained and the information contained is no longer valid.
For updated information please refer to the Variety cruises main page.
7-day Adriatic Odyssey cruise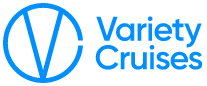 A cruise from Corfu or Dubrovnik in the Ionian and Adriatic seas
on board the 25 cabin sail cruiser "Panorama".
Experience a harmonious balance between conventional cruising and private yachting, along with an exciting voyage of discovery, unravelling the wonders of the Ionian and of the Adriatic Sea. Discover the natural and historical treasures of the Ionian islands, of Croatia, Albania and Montenegro. Each day you will discover a new port of call, a hidden cove with crystal blue waters to cool you, a glimpse of ancient history to amaze you and rich cultural diversity to intrigue you.
7-day cruise Ionian & Adriatic itinerary
Year 2014
Day
Ports / Cruise Program
Fri.

Corfu (Kerkyra), Greece


Embarkation between 14:00 and 15:00. Overnight sailing to Kotor.
Sat.

Kotor, Montenegro


Early morning navigation in the Bay of Kotor. Swim stop in the bay. Midday arrival at Kotor and optional excursion. Overnight in Kotor.
Sun.

Dubrovnik, Croatia


Early morning sailing from Kotor; arrival in Dubrovnik around 09:00. Overnight in Dubrovnik.
Mon.

Korcula, Croatia


Morning swim stop near Korcula. Afternoon arrival in Korcula port and optional excursion. Overnight at sea to Budva.
Tue.

Budva, Montenegro


Arrival at mid day in Budva after a morning swim stop near the town. Optional excursion in the afternoon. Overnight at sea to Saranda.
Wed.

Saranda, Albania


Arrival around 09:00 in Saranda. Optional shore excursion.
Afternoon sailing to Paxi (with quick stop in Corfu for entry formalities).

Paxi island, Greece


Beach stop on the way to Gaios. Late afternoon arrival in Gaios, the main port of Paxi island. Overnight in port.
Thu.

Corfu island, Greece


After a swim stop on the way to Corfu and BBQ on deck, arrival around 14:00 in Corfu town. Optional excursion. Overnight in port.
Fri.

Corfu (Kerkyra), Greece


Disembarkation between 09:00 and 10:00.
Itineraries can be changed at the discretion of Variety Cruises and of the vessel's Captain in case of adverse weather conditions (winds of 6/7 Beaufort or more depending on the vessel), on port authorities not allowing a vessel to leave port or in case of other extraordinary conditions.
Such itinerary changes do not entitle automatically passengers to any refunds but Variety Cruises guarantees that passengers are disembarked at the advertised port of disembarkation on time for their flights.

Information on "Marina Zeas" on the map of Piraeus port.
7-day cruise sailling dates & ships
Year 2014
Cruise departures operated by the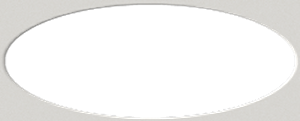 'Panorama' sail cruiser
cruise vessel
June
27 /
July
4, 11, 18, 25 /
August
1, 8, 15, 22, 29 /
September
5, 12, 19
Pre- & post-cruise package
Year 2018
With rates starting from EUR166 per person, you get
two overnights, in double room, in a centrally located hotel in Athens including breakfast
both ways private transfers between Athens and the cruise port.
Why to take this package deal?
Athens, the city close to the cruise port is more than just the place your cruise begins and ends; it's an exciting and world renowned destination!
If you have to take an overnight flight or a long haul flight you need at least a day to recover, otherwise the first day or two of your cruise can be an absolute waste.
It functions as a "safety-cushion" in case of flights' or other delays.
It is a convenient way to get by pre-arranged transfers from your hotel to the pier and back. Like this you avoid to carry heavy luggage in public means of transportation.
Send us an email and get
a non-binding quote that will match the number and ages of persons travelling,
as well as information on available upgrades.
---