IMPORTANT
:
This page is no longer maintained and the information contained is no longer valid.
For updated information please refer to the Variety cruises main page.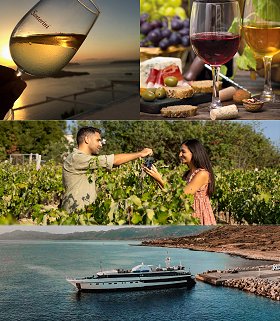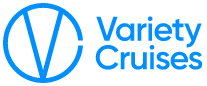 An all inclusive voyage on board the 44 passenger motor yacht "Harmony G", that will take you to many of the Greek wine hotspots, including Nemea, Santorini, and Tinos.
While enjoying the magnificent scenery of most and less famous destinations in Greece, you will meet leading winemakers, taste at top wineries, and enjoy dinners paired with a specially chosen selection of wines, each exploring the superb native grape varieties of Greece's many diverse regions.
This carefully curated itinerary was designed by wine expert and wine tourism guru, Tim Clarke. Tim will accompany the cruise as your on-board wine guide and expert; expect Tim to cover the wine scene from the classical age through to the modern era, and to give you an exceptional insight into the country.
Ports of call / Program
Year 2022
Day
Ports / Cruise Program
Fri.

Marina Zea, Piraeus (Athens)


Enjoy a welcome glass of sparkling wine while you meet your crew and fellow passengers.

Hydra


Evening sail to Hydra and dinner served with wines from the Ionian Sea. Overnight at Hydra.
Sat.

Nafplio


After a morning arrival into Nafplio, we'll visit the ancient site of Mycenae. Then on to Nemea, the leading red wine appellation in Southern Greece, to visit the pioneering, top-quality estate, Gaia.
Our next visit is also our lunch stop; at Semeli where we'll taste their range of fine wines from Nemea and Mantineia.
Enjoy some free time in Nafplio, one of the most attractive towns in mainland Greece, before we sail south along the coast of Arcadia, letting the anchor down for a swim stop as soon as possible.
Dinner on board, paired with select wines from the Peloponnese.
Sun.

Monemvasia


Monemvasia's wealth came from its Malvasia (also known as Malmsey), so it's safe to say wine meant a lot to this medieval town. Visit the vineyards with "Monemvasia Winery" who are re-establishing the place's wine fame.
Lunch ashore with free time in the afternoon; exploration of the old town and taking a dip in the cooling waters are recommended.
Dinner on board where we welcome the Tsimbidis family of Monemvasia Winery to dine with us.
Mon.

Milos


Spend your morning swimming before drying off to explore the island, enjoying locally produced food and wines in a village taverna. Learn about the island's grape history, and about the recent Imerys investment in its vineyards.
At this evening's dinner your wine host, Tim Clarke, presents some of the best wines from nearby Crete.
Tue.

Santorini


Santorini is rightfully known as one of the top spots for white wine in Greece, and has local grape varieties of extraordinary quality. We'll visit the winery "Argyros", with century-old vines.
Setting sail in the afternoon, we'll enjoy wines from the Santorini grapes as we cruise through the Cyclades to the Eastern Aegean islands.
Wed.

Samos


This morning we'll moor in the sleepy fishing village of Ormos before heading inland to visit the inspiring Vakakis winery. Then on to Platanos, its steep vineyard terraces seeded with White Muscat. Over an idyllic lunch we'll taste a range of Samian wines.

Fourni


Our afternoon sail takes us to the Fourni Isles, rarely visited by tourists and an ideal spot for swimming thanks to its largely untouched beaches.
Dinner tonight is paired with wines from Chios and Ikaria, both prized wines in ancient times.
Thu.

Tinos


Tinos is a holy island, said to be home to more than 700 churches. It's also another wine hotspot, known for its Assyrtiko grape. In the morning we'll visit the "Volacus" winery, before we set sail and moor near Andros for lunch, swimming, and a tasting of Greek wines from international grape varieties.

Karystos


In the afternoon we make a short sail across to Karystos on Evvia island.
Fri.

Marina Zea, Piraeus (Athens)


Breakfast and disembarkation. For those not arranging their own onward transport this morning, we offer an optional tour of Athens including wine tasting and lunch at Kokotos Estate, followed by a transfer to Athens Airport. This optional excursion arrives at Athens Airport in time for flights after 18:00.
Variety Cruises reserves the right at its sole option and discretion and that of the Captain of the ship, without liability for damages or refund of any kind, to alter or deviate from the ship's advertised or ordinary itinerary or route, either this is caused by weather conditions reaching Beaufort 6-7, Force Majeure, assisting other ships in distress, saving of life at sea or other extraordinary conditions.
Such does not entitle passengers for any claims or refunds.
Variety Cruises will, however, ensure that passengers access their port or disembarkation on time for their outwards flights.

Information on "Marina Zeas" on the map of Piraeus port.
Pre- & post-cruise package
Year 2022
With rates starting from EUR190 per person, you get
two overnights, in double room, in a centrally located hotel in Athens including breakfast
both ways private transfers between Athens and the cruise port.
Why to take this package deal?
Athens, the city closest to the cruise port, is more than just the place your cruise begins and ends; it's an exciting and world renowned destination worth exploring!
If you have to take an overnight flight or a long haul flight, you may find the extra day useful to recover from the jet lag; otherwise, the first day or two of your cruise may be an absolute waste.
It serves as a "safety-cushion" in case of flight delays or other unforeseen circumstances.
It includes pre-arranged transfers from your hotel to the pier and back.
No hassle, no carrying around heavy luggage in public means of transportation and absolute safety in the CoVid-19 era!
Send us an email and get
a non-binding quote that will match the number and ages of persons travelling,
as well as information on available upgrades.