7-day Grecian Trails cruise
IMPORTANT
:
This page is no longer maintained and the information contained is no longer valid.
For updated information please refer to the Elixir cruises main page.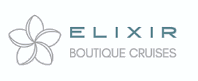 This route around Crete, the Peloponnese and beyond is simply one of a kind; the boutique cruise yacht "Elysium" will take you on a unique cultural voyage enriched whith activities that will rejuvenate, educate and excite you!
Some of the activities and experiences available during this journey:
Visits of significant archaeological sites, centuries old Byzantine churches & monasteries, superb museums, medieval towns and villages, the remains of one of the oldest submerged cities in the world and a a visit to Greece's first Capital.
Water sports, scuba diving, snorkeling, swimming, horse riding on the beach, hiking up the "Rock" of Monemvasia, guided hiking tour of the imposing Samaria gorge, leisure exploration walks, yoga, Pilates, meditation sessions, spa treatments, aqua-aerobics.
Greek cooking class, Greek dances & kompoloi (traditional prayer beads) workshop.
Combine the Grecian Trails journey with the Divine Cyclades cruise for a fully immersive experience of Greece.
7-day boutique cruise itinerary
Year 2021
Day
Ports / Cruise Program
Sat.

Marina Zea, Piraeus (Athens)


Embarkation between 14:00-15:00. Enjoy a welcome drink and meet your crew and fellow passengers.

Cape Sounio


We set sail for the nearby Cape Sounion, home to the "Temple of Poseidon", for your first refreshing dip in the Aegean waters.
Dinner onboard while enjoying the amazing sunset, overnight at sea.
Sun.

Chania (Crete)


In the morning we arrive in Crete, the centre of Europe's first advanced civilization, the land of Zorba the Greek and syrtaki, an island with a unique cultural identity and a tapestry of wild natural beauty, iconic towns and villages, spectacular beaches and exquisite cuisine.
Take an optional tour of the picturesque old town and port of Chania or an excursion to the ancient city of Knossos.
You may also opt for a guided hiking tour of the imposing Samaria gorge, one of Europe's longest canyons.
Traditional Cretan evening with dances and dinner onboard the Elysium.
Mon.

Balos beach (Crete)


Enjoy the morning swimming and snorkeling in this unspoiled natural paradise with milky blue waters, a shallow lagoon, pink sand and islets, an unmissable experience.

Kythira


Lunch en route to the peaceful island of Kythira, which is considered to be the epitome of untouched beauty with its Medieval architecture, secluded beaches, wonderful natural setting, and friendly people. Discover this special island's small bays, its nature and tranquility and the local friendly people.
Tue.

Pavlopetri / Elafonissos


On the fourth day of our journey we set foot on Peloponnese, a mythic land of Gods and heroes and unsurpassed natural beauty. Sprinkled with cypress trees, olive groves, vineyards, beautiful sandy beaches and emerald-blue waters. Littered with Mycenaean palaces, Byzantine cities, Ottoman, Frankish and Venetian fortresses.
Spend the morning exploring Pavlopetri, one of the oldest submerged cities in the world. Snorkeling over the UNESCO Bronze age city is allowed and, upon request, we may arrange a special permit for you to dive in the area.
Just across Pavlopetri lies the islet of Elafonisos, a NATURA protected habitat, with sand hills and turquoise tropical waters. Swim ashore or let our tender take you to the beach.
Lunch onboard the Elysium.

Monemvasia


Late afternoon we arrive in the uniquely preserved medieval town of Monemvasia. Walk its pebbled alleys and admire its fairy-tale-like beauty.
Join our optional historical tour and hike up to the church of Hagia Sofia, one of the oldest Byzantine churches in Greece. The windswept panorama of the Aegean Sea from atop the cliff will mesmerize you.
At midnight we start our sail towards Nafplion.
Wed.

Nafplio


After breakfast set out to explore Nafplion (Greece's first Capital after Greek Independence in the 1800s) and the surrounding area.
Take an optional guided tour to the Ancient City of Mycenae and, upon your return, visit the many museums in Nafplion: the Archaeological Museum, the War Museum, former site of the first Military School in Greece or the Komboloi Museum, showcasing an impressive global collection of worry beads. Travel in the history of Greek komboloi and participate in an optional workshop to make your own.
Enjoy a romantic evening at one of the most elegant cities in Greece.
Thu.

Ververouda beach


Morning arrival at this beautiful, little known beach to spend the day snorkeling, sunbathing and enjoying the crystal-clear waters.
Lunch onboard the Elysium.

Spetses


Afternoon arrival. Enjoy a leisurely walk, go on a shopping spree around the island's many chic boutiques, have a coffee at the old port or let us arrange for you an optional horse carriage cultural tour.
Fri.

Ancient Epidavros


Morning arrival at the coastal town of Ancient Epidaurus, known for centuries throughout the Mediterranean as the gateway to the healing Sanctuary of Asclepius.
Optional excursion to the Epidavros Ancient Theatre, one of the most important archaeological sites in Greece.

Aegina


In the afternoon we sail for Aegina, an island with a glorious historical past and home to the ancient temple of Athena Aphaia. Because of it's special light, many artists have chosen Aegina as their base and inspiration for creativity, therefore we suggest you to take the optional photography walking tour and capture the island's beauty and glorious sunset.
Farewell dinner on board.
Late night we set sail for our return journey.
Sat.

Marina Zea, Piraeus (Athens)


After breakfast, disembarkation until 10:00.
Elixir Cruises reserves the right, at its sole option and discretion and that of the Captain of the ship, without liability for damages or refund of any kind, to alter or deviate from the ship's advertised or ordinary itinerary or route due to weather conditions, force majeure, assistance to other ships in distress, saving of life at sea or other extraordinary conditions.
Under such extreme circumstances, passengers are not entitled to any claims or refunds.
Elixir Cruises will however make every effort that passengers access their port of disembarkation on time for their outwards flights.

Information on "Marina Zeas" on the map of Piraeus port.
7-day cruise sailling dates & ship
Year 2021

Cruise departures operated by the 'Elysium' cruise vessel
Pre- & post-cruise package
Year 2022
With rates starting from EUR190 per person, you get
two overnights, in double room, in a centrally located hotel in Athens including breakfast
both ways private transfers between Athens and the cruise port.
Why is a pre-/post-cruise package a good idea?
Athens, the city closest to the cruise port, is more than just the place your cruise begins and ends; it's an exciting and world renowned destination worth exploring!
If you have to take an overnight flight or a long haul flight, you may find the extra day useful to recover from the jet lag; otherwise, the first day or two of your cruise may be an absolute waste.
It serves as a "safety-cushion" in case of flight delays or other unforeseen circumstances.
It includes pre-arranged transfers from your hotel to the pier and back.
No hassle, no carrying around heavy luggage in public means of transportation and absolute safety in the CoVid-19 era!
Send us an email and get
a non-binding quote that will match the number and ages of persons travelling,
as well as information on available upgrades.