7-day Divine Cyclades cruise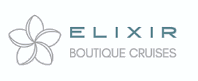 A boutique cruise that takes in 12 Cycladic islands! It is a balanced mix of the trendy with the quaint and unspoiled. A wide variety of cultural, nature-related, wellness and culinary activities are available, making this itinerary a fantastic and truly immersive experience.
The boutique cruise yacht "Elysium" will take you on a unique cultural voyage enriched with activities that will rejuvenate, educate and excite you!
Some of the experiences available during this journey:
Visits to significant archaeological sites, including one UNESCO World Heritage site), centuries old Byzantine churches & monasteries, excavation sites that still hold many exciting secrets, superb museums, and picture-perfect, scenic villages where you will see from up-close the trademark of the contemporary Cycladic architecture: its small, dazling white-washed buildings!
Hiking trails, scuba diving & snorkeling in azure, translucent waters, swimming in both unspoiled and world known beaches (Sarakiniko beach in Milos), visits to volcanic islands and sea caves, photography walks to capture some of the most spectacular sceneries ever, including the world-famous Santorini sunset, yoga, Pilates, meditation sessions, spa treatments, aqua-aerobics.
Cooking class with lunch in a local home, wine tasting tour, beach BBQ, Greek dance & "Make a Greek Jewel" workshops.
7-day cruise itinerary in the Cyclades
Year 2022
Day
Ports / Cruise Program
Sat.

Marina Zea, Piraeus(Athens)


Embarkation between 14:00-15:00.

Cape Sounion


Swim stop.
Dinner alfresco on board, to experience the mesmerizing sunset.
Overnight at anchor.
Sun.

Sifnos


Morning arrival. Hike one of the many 'Sifnos trails' or choose an optional excursion to the medieval ancient castle. Explore Apollonia, the picturesque capital. Opt for a special Greek cooking lesson with lunch at a local home or enjoy your lunch at one of the many local tavernas.

Milos


Afternoon sailing to the volcanic island of Milos for a swim stop at the iconic Sarakiniko beach.

Kimolos


Sail on to Kimolos, a true hidden gem, and discover its port Psathi and the surrounding authentic fishing villages.
Dinner on board the Elysium.
Mon.

Ios


Sail to Ios island and enjoy a refreshing swim stop at Manganari, one of the most beautiful sandy beaches in Greece. Optional excursions to the tomb of Homer and to 'Chora', the capital of the island with its charming alleys.
Lunch on board the Elysium.

Santorini


Afternoon arrival. Choose from an array of optional activities like a winery tour, a guided photography walk and more. In the evening experience the world-famous Santorini sunset.
Overnight in Santorini.
Tue.

Santorini


Choose from the many optional morning activities, like a visit to the Akrotiri prehistoric excavation site and the Venetian castle, hiking the volcano crater and more.

Schinoussa


Lunch on board while sailing to unspoiled Schinoussa island for an afternoon swim stop.

Koufonissi


Sail on to Pano Koufonissi island, to explore the extraordinary sea caves, only accessible by boat.
Overnight in Pano Koufonissi port.
Wed.

Antiparos


Enjoy a morning swim stop at the uninhabited island of Despotiko next to Antiparos.
Alfresco lunch on board the Elysium and afternoon sailing to Naxos island.

Naxos


Explore the town of Naxos or go for one of the many optional excursions, like a visit to Kouros of Apollon, the olive press museum or hiking the Devil's eye trail. Participate in our exciting Greek dance workshop.
Overnight in Naxos port.
Thu.

Delos


Morning arrival in the island of Delos, the mythical birthplace of god Apollo and his twin sister Artemis, a Unesco World Heritage Site of unique energy. Optional tour to the archaeological site.

Mykonos


Lunch on board while sailing to the cosmopolitan island of Mykonos; we drop anchor at one of its beautiful southern beaches.
Optional excursions in the afternoon include visits to Paleokastro Monastery, the Maritime Museum or the Agricultural Museum.
Overnight in Mykonos to enjoy its famous nightlife.
Fri.

Serifos


Morning arrival. Optional excursions include a visit to the Venetian Castle, the Monastery of Taxiarches, the Archaeological Museum, the Cave of Koutalas or opt for an immersive 'Make a Greek jewel' workshop by a local artist.

Kythnos


Afternoon sailing to Kythnos island for a swim stop at Kolona Bay beach, famous for its crystal-clear waters and golden sand.
In the late afternoon enjoy our special farewell beach BBQ.
Late night we set sail for Piraeus.
Sat.

Marina Zea, Piraeus(Athens)


After breakfast, disembarkation until 10:00.
Elixir Cruises reserves the right, at its sole option and discretion and that of the Captain of the ship, without liability for damages or refund of any kind, to alter or deviate from the ship's advertised or ordinary itinerary or route due to weather conditions, force majeure, assistance to other ships in distress, saving of life at sea or other extraordinary conditions.
Under such extreme circumstances, passengers are not entitled to any claims or refunds.
Elixir Cruises will however make every effort that passengers access their port of disembarkation on time for their outwards flights.

Information on "Marina Zeas" on the map of Piraeus port.
7-day cruise sailling dates & ship
Year 2022

Cruise departures operated by the 'Elysium' cruise vessel
Pre- & post-cruise package
Year 2022
With rates starting from EUR190 per person, you get
two overnights, in double room, in a centrally located hotel in Athens including breakfast
both ways private transfers between Athens and the cruise port.
Why is a pre-/post-cruise package a good idea?
Athens, the city closest to the cruise port, is more than just the place your cruise begins and ends; it's an exciting and world renowned destination worth exploring!
If you have to take an overnight flight or a long haul flight, you may find the extra day useful to recover from the jet lag; otherwise, the first day or two of your cruise may be an absolute waste.
It serves as a "safety-cushion" in case of flight delays or other unforeseen circumstances.
It includes pre-arranged transfers from your hotel to the pier and back.
No hassle, no carrying around heavy luggage in public means of transportation and absolute safety in the CoVid-19 era!
Send us an email and get
a non-binding quote that will match the number and ages of persons travelling,
as well as information on available upgrades.