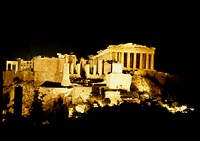 Nov.2022-Mar.2023:

N/A

Apr.2023-Oct.2023:

Tue. Wed. Thu. Sat.
Tour program
Departure from Athens: 8:15 pm
Return in Athens: approx. midnight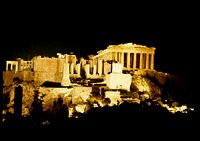 Highlights: Your evening begins with a short panoramic drive through the city center and at the slope of the sacred hill you will be able to see, admire and take photos of the illuminated Acropolis. Then a pleasant walk through the narrow picturesque streets of Plaka, the old city, will bring you at a typical Greek tavern where you will enjoy your dinner following a floor show with live music and Greek Folk Dances in traditional costumes.
With a total of 3 customer reviews,
the ""A night out in Athens""
is rated 2.5 out of 5,
based on 2 customer ratings.