IMPORTANT
:
This page is no longer maintained and the information contained is no longer valid.
For updated information please refer to the tours main page.
Ancient Corinth tour
Half day tour

Nov.2019-Mar.2020:

N/A

Apr.2020-Oct.2020:

N/A
Tour map
Tour program
Departure from Athens: 8:00 am
Return in Athens: 2:00 pm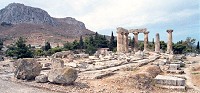 Highlights: Driving along the scenic west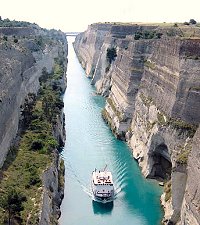 coast of Attica, after a short stop at the Corinth Canal with its breathtaking views, the tour reaches the ancient town of Corinth (visit), where St. Paul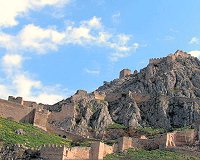 lived and preached for two years. Back in the ancient times, Corinth was amongst the richest cities and this is quite evident by its remains, including the huge Agora and Apollo's Temple (6th c. BC). Brief stop at the site of the ancient port of Kechreae where St. Paul disembarked. Return to Athens on time for lunch.
---
---
With a total of 3 customer reviews,
the "Ancient Corinth tour"
is rated 5 out of 5,
based on 3 customer ratings.