One Day Cruise from Athens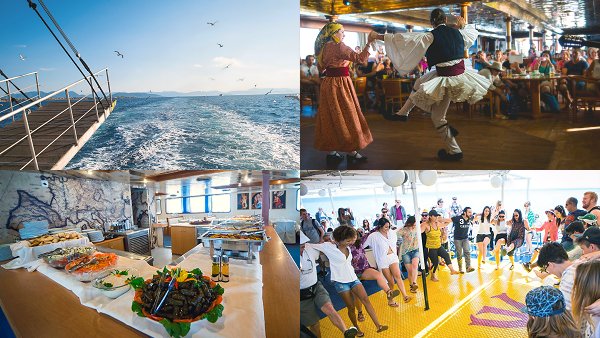 Price:
EUR 158,00

(lunch on board & round-trip transfer from central hotels included)
Full day cruise

Nov.2022-Mar.2023:

Mon. Tue. Wed. Thu. Fri. Sat. Sun.

Apr.2023-Oct.2023:

Mon. Tue. Wed. Thu. Fri. Sat. Sun.
Tour program
The cruise departs at 8:00 am
and returns at 7:40 pm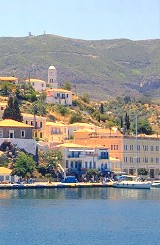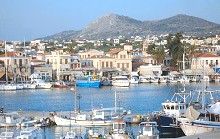 Highlights: Participants are picked up from their hotel in Athens and transferred to the port.
The cruise boat stops at three islands of the Saronic Gulf:
Aegina (2 hours), which is famous for its peanuts and the beautiful temple of Athina Afaia (optional tour);
Hydra (1 hour & 45 minutes), the beloved island of all painters, with its beautiful houses, all in pastel colours, perched up on the rocks, and its long history - it played a leading role during the War of Independence;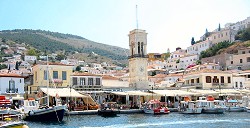 Poros (50 minutes), a pretty little island that has also contributed a lot in the liberation.
There are 2 vessels performing this cruise, the "Cosmos" and the "Platytera ton Ouranon".
Buffet lunch based on Mediterranean cuisine, entertainment by live orchestra and Greek folk dance show are included.
Tip: it is possible to spend the night on one of the islands
and continue your cruise the next day!
With a total of 11 customer reviews,
the "One Day Cruise from Athens"
is rated 4.56 out of 5,
based on 9 customer ratings.