Mycenae & Poros tour
Full day tour

Apr.2019-Oct.2019:

Wed.

Nov.2019-Mar.2020:

N/A
Tour map
Tour program
Departure from Athens: 8:45 am
Return in Athens: 7:45 pm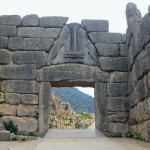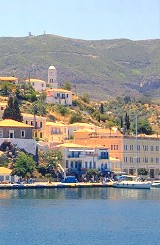 Highlights: Do not miss this rare and unique opportunity to visit in one day the 3.500 years old ruins of the astonishing Mycenaic civilization together with a beautiful and very picturesque Greek island of the Saronic Golf.
After a short stop at the Corinth Canal we arrive in Mycenae, the Homeric City of Atreides, and visit the archaeological site. We continue driving on for the seaside village of Galatas; from there a small ferry boat will take us in a few minutes to the island of Poros.
There will be free time for strolling in the beautiful promenade and we'll have lunch by the seaside at a Greek traditional taverna. Early afternoon departure for Athens.
---