Paros: Kanale's Rooms & Suites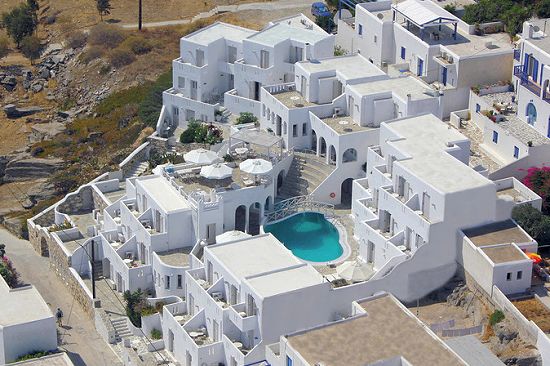 4* (A Class) / In Piperi
Description of the accommodation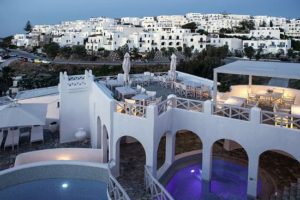 Kanale's is a small, lovely property on the island of Paros, built in traditional Cycladic style, in blue and white. It is located on a hillside overlooking the beach and the bay of Naoussa, only 150m from the sandy beach of Piperi and approximately 500m from the port of Naoussa.
Most of the 34 units afford private balconies with panoramic view and they all have air-conditioning, private bathroom with shower, hairdryer, bath amenities, mini-fridge,­ safe deposit box, satellite TV, free Wi-Fi, direct dial phone, coffee/tea maker. All suites also feature a living room and a Jacuzzi.
Public areas consist of reception area, snack bar and bar, breakfast area, TV lounge, mid-sized swimming pool with Jacuzzi and a terrace with a lounge bar and the "Piperatto" restaurant.
Very helpful and multilingual staff.
Location on the map of Paros