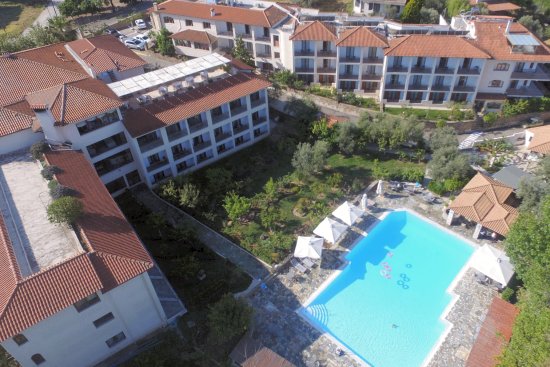 4* (A Class) / Close to Ancient Olympia
Description of the accommodation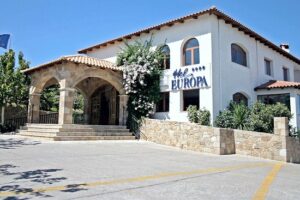 One of the best hotels in Olympia, the Europa is on an elevation near ancient Olympia.
There are two buildings, both enjoying a view of the surrounding mountains, the well cared gardens, the pool and the valley of Alfios River.
All rooms (80 rooms in total) have private facilities, A/C, direct dial phone, satellite TV, music (3 channels), safe, and Internet access. Most rooms also have a refrigerator. The suites have 2 separate bedrooms with separate bathrooms, spacious living area and large balcony.
Other facilities of the hotel are the main restaurant in the main building, with panoramic view of the surrounding area, an open air tavern (open only June to mid September), large fresh water swimming pool set amidst the gardens, pool bar, two indoor bars (one in each building), tennis court, spacious lounges, and jewellery/souvenir shop.
The hotel has recently built rooms for people with kinetic problems.
Well-trained pets are allowed in the rooms but not the restaurant.
Further services: room service, laundry, babysitting (on request).
It is a truly delightful property with excellent service.
Location on the map of Olympia