Tango Acropolis Festival 2013
2013 July

05

, 06

, 07




Acropolis Museum, Dora Stratou Theatre & Roman Agora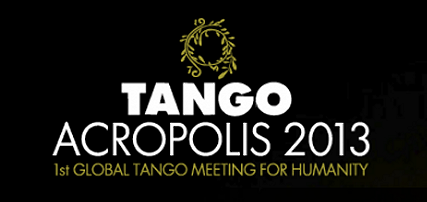 Tango Acropolis is an annual festival of Tango held in Athens, Greece since 2011. It hosts various activities and provides the opportunity for the admirers to experience the culture of Argentine Tango and to discover how this dance brings people together, how –apart from the motion– it hides a whole philosophy and how it becomes a living bridge between cultures.
Tango Acropolis Festival of 2013 is based on the concept of human unity expressed through the tango embrace which constitutes a universal form of expression and communication.
The tango events will be held at the close proximity of the Acropolis hill, at the Acropolis Museum, the Dora Stratou Theatre and the Roman Agora.