Greek National Opera: Giacomo Puccini, Tosca
July 2012:
26, 27, 28, 29
Athens - Herod Atticus Odeon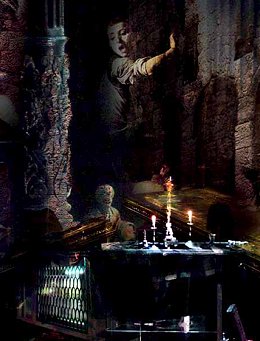 Conductor: Myron Michailidis
Direction – Set Design – Costumes: Hugo de Ana
Lighting Design: Vinicio Cheli
Video: Sergio Metalli
Chorus master: Anton Tremmel
Children's Chorus master: Rosie Mastrosavva
Floria Tosca: Daniela Dessì (July 26 & 28) – Cellia Costea (July 27 & 29)
Mario Cavaradossi: Carl Tanner (July 26 & 28) – Giancarlo Monsalve (July 27 & 29)
Baron Scarpia: Lado Ataneli (July 26 & 28) – George Gagnidze (July 27 & 29)
Cesare Angelotti: Tassos Apostolou
Greek National Opera Orchestra and Chorus
Rosarte Children's Chorus
In Italian with Greek & English surtitles
The Greek National Opera presents one of the most well-known opera thrillers, Puccini's Tosca, for four performances at the Herodes Atticus Odeon. The famous opera director Hugo de Ana is in charge of direction, set design and costumes. A magnificent production, with spectacular sets and an internationally-acclaimed cast.