Greek Festival: Charis Alexiou & Nouveau Sextet
2013 July

03



Athens - Herod Atticus Odeon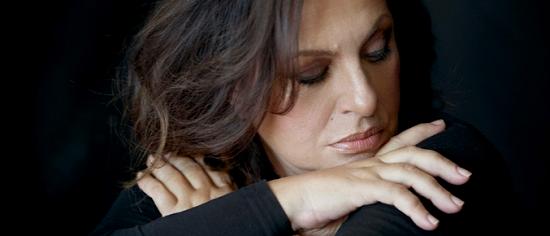 Charis (Charoula) Alexiou along with six soloists, who formed 'Nouveau Sextet' just for the occasion, in songs that link the scent of the Orient with the sophistication of the West.
Songs new, old, famous and unknown, ballads, folk, oriental and even some jazz mood interpreted by twenty different instruments and the full of emotion voice of Charis Alexiou.
Nouveau Sextet:
Thomas Constantinou: oud, guitar, mandolin, lute, tzouras.
Sotiris Lemonidis: piano, keyboards, tzouras.
Alexandros Arkadopoulos: clarinet, flute, kaval.
Dimitris Tsakas: soprano & alto saxophone, guitar, flute.
Costas Constantinou: double bass, bow.
Costas Meretakis: multi percussion set (darbuka, bendir, tambourines, tambour, udu, kachon, daouli etc).