Greek Festival: Euripides, Medea
2013 July

05

, 06



Epidaurus - Ancient Theatre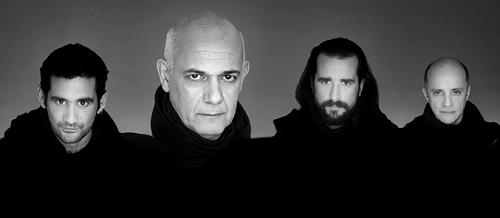 Medea's a man! Giorgos Kimoulis returns to Epidaurus to play Euripides' archetypal heroine in a unique production with an all-male, masked cast.
A tragedy with modernistic elements, Medea (431 BC) addresses the eternal struggle between Man and Woman as well as the clash between two cultures. A complex, alluring creature, the princess from Colchis, a foreigner in Corinth, experiences the ultimate betrayal at Jason's hands. Medea the witch vows to take her revenge and comes up with the most inhuman punishment of all.
Direction–Dramaturgy: Spyros Α. Evangelatos
Translation: Κ.X. Myris
Set Design: Giorgos Patsas
Costume Design: Giannis Metzikof
Music: Thanos Mikroutsikos
Music Coaching: Giannis Anastasopoulos
With Giorgos Kimoulis, Odysseas Papaspiliopoulos, Tasos Nousias, Manos Vakousis, Nikolas Papagiannis, Nikos Anastasopoulos, Dimitris Papanikolaou and a 12-member Chorus.