Greek Festival: The Encardia in concert
2013 July

19

, 20



Ancient Epidaurus Little Theatre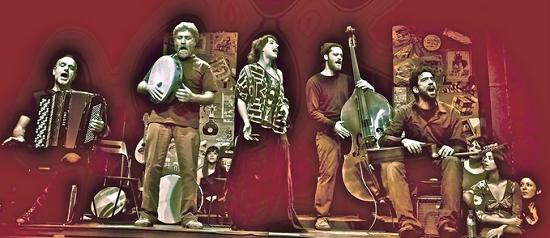 Polyphonic songs, ecstatic dances and magical legends from the villages of Southern Italy. Encardia explore this Mediterranean musical tradition, placing particular emphasis on local dialects, and above all on Grecanico, a dialect sung and recited to the accompaniment of guitars, harmonicas, accordion and percussion and danced to the rhythms of the pizzica pizzica, a tarantella.
Vangelis Papageorgiou: accordion, harmonica, vocals
Michalis Kontaxakis: guitar, vocals
Natalia Kotsani: vocals, guitar, percussion
Dimitris Tsekouras: double bass, vocals
Kostas Konstantatos: percussion, violin, mandolin, vocals
Choreography-Movement-Dance: Ioanna Mitsika.
Visual environment-Lighting–Video mapping: Stathis Mitsios.
Sound Technician: Paschalis Kolentsis.