7-day Best of Greece & Turkey cruise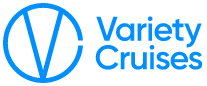 Visit ten of the most famous Cyclades & Dedecanese islands in Greece and Bodrum in Turkey on a cruise from Athens on board the 36 cabin mega yacht "Variety Voyager".
Experience a harmonious balance between conventional cruising and private yachting, along with an exciting voyage of discovery of a major part of the Aegean Sea. Cruise's highlights include Ios, Santorini, Rhodes, Symi, Bodrum, Kos, Lipsi, Patmos, Delos, Mykonos and Syros.
Itinerary of the 7-day cruise in the Aegean Sea
Year 2022
Day
Ports / Cruise Program
Fri.

Marina Zea, Piraeus(Athens)


Embarkation 14:00-15:00. Welcome cocktail & dinner at anchor under the Temple of Poseidon at Sounion. Overnight sailing to Ios.
Sat.

Ios island


Morning swim stop at Manganari beach in Ios, one of the most beautiful beaches in Greece.

Santorini (Thira) island


After midday, we reach Santorini, formed by the half-submerged crescent of a volcanic caldera. You will go ashore and take a cable car to the town of Fira, a stunning cluster of white buildings atop a cliff.
Afternoon optional tour to Akrotiri, a city buried in the eruption that created the caldera in 1600 B.C. and to Fira. The tour will end in Oia, famous for its sunset.
Overnight at sea to Rhodes.
Sun.

Rhodes island


Morning arrival in Rhodes. The island's medieval Old Town is one of the best preserved medieval settlements in the world and has been declared a Unesco World Heritage Site.
Early afternoon sailing to nearby Symi Island, with a swim stop on the way.

Symi island


Late afternoon arrival at Symi; evening at leisure.
Overnight in port.
Mon.

Bodrum (Turkey)


Early morning sailing to Bodrum. Optional tour to Halicarnassus, famous for the Mausoleum of Halicarnassus.

Kos island


Early afternoon sailing to Kos. Afternoon at leisure to explore the island's endless sandy beaches, alternating landscapes and numerous archaeological sites and attractions left by ancient Greeks, Romans, medieval knights, Venetians and Ottomans.
Overnight in port.
Tue.

Lipsi island


Morning sailing from Kos. Swim stop and beach barbecue in Lipsi island.

Patmos island


Early afternoon arrival in Patmos. The optional excursion includes two UNESCO World Heritage Sites, the Grotto and Monastery of St. John as well as the historic centre of the medieval town of Chora. Afternoon at leisure to discover Scala, the capital of the island, or to swim at a nearby beach.
Overnight in Patmos.
Wed.

Delos island (anchorage)


Breakfast at anchor in Delos. Enjoy an optional visit to tiny Delos, the mythical birthplace of Apollo and Artemis. On an optional guided walking tour, you'll visit the archaeological ruins of this UNESCO World Heritage Site, unearthed here in the 19th century. Delos is a true open-air museum with many ancient monuments and buildings that are remarkably intact. After our tour, we will sail to a beautiful bay for a refreshing swim stop and lunch (weather permitting).
Later in the afternoon we sail into Mykonos harbour.

Mykonos island


Discover the brilliant white houses of Mykonos Town and stroll in its narrow streets. While exploring the town you can visit the archaeological or the maritime museum and make sure you enjoy Mykonos world famous night life.
Overnight in Mykonos.
Thu.

Syros island


After breakfast, we sail towards Syros.
Morning swim stop followed by a barbecue on deck.
Early afternoon arrival at Syros, the capital of the Cycladic islands. Discover Ermoupoli, port and capital of Syros. Optional afternoon walking tour.
Captain's Farewell Dinner on board and overnight at sea to Marina Zea, Athens.
Fri.

Marina Zea, Piraeus(Athens)


Disembarkation at 09:00 after breakfast.
Variety Cruises reserves the right at its sole option and discretion and that of the Captain of the ship, without liability for damages or refund of any kind, to alter or deviate from the ship's advertised or ordinary itinerary or route, either this is caused by weather conditions reaching Beaufort 6-7, Force Majeure, assisting other ships in distress, saving of life at sea or other extraordinary conditions.
Such does not entitle passengers for any claims or refunds.
Variety Cruises will, however, ensure that passengers access their port or disembarkation on time for their outwards flights.

Information on "Marina Zeas" on the map of Piraeus port.
Cruise sailling dates & operating ship