Pergamon shore excursion
Cruise port: Turkey - Bergama - Dikili
Duration: Half day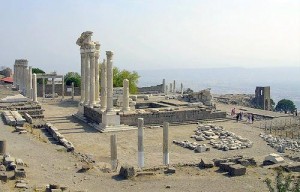 Your tour starts from the Dikili port and your first stop will be Acropolis, which is a part of the ancient town of Pergamon.
After Acropolis, you will visit the Red Basilica, which is one of the largest Roman structures still surviving. You will attend Mass here and then you will have lunch.
Your last stop will be at the Asklepeion.
Your tour ends at the Dikili port.
---