Kos, 'A taste of tradition & Zia' tour
Land tour code: KOS-07
Cruise port: Greece - Dodecanese islands - Kos
Duration: Half day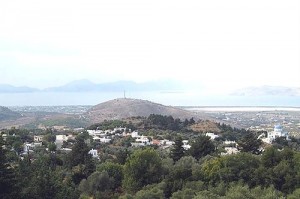 This tour is an excellent way to get to know the traditional side of Kos.
We leave the harbour on our air conditioned bus for our first stop, a family-run winery built on some of the island's most fertile land, at the foot of Mt. Dikeos. You will have a chance to learn about wine-making and to sample some of the winery's outstanding wines, which are made from some of the finest local and international varieties of green and red grapes.
Our next stop is the village of Kefalos, the most south-western village on Kos. At Kefalos we will visit a family of beekeepers, where you will learn how Greek honey is produced. You will also have a chance to taste thyme honey, traditional "loukoumades" (mini honey donuts) and raki flavoured with honey.
After the beekeepers we climb to the lovely mountain village of Zia, where a spectacular panoramic view of Kos and a number of traditional cafés and tavernas await you. Zia is fast becoming popular with local artists and craftspeople, and you will find unique, handmade art and crafts on sale throughout the village. This is also a great place to try the diverse local herbs grown near Zia and used in Greek gastronomy. While strolling about the village, make sure to visit its picturesque cathedral.
---