Byzantine Heritage & Bazaars
Land tour code: IST-15
Cruise port: Turkey - Istanbul
Duration: Full day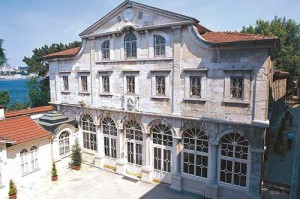 You begin your excursion to Istanbul with a sightseeing drive through the business center of the modern city, across the Galata Bridge and along the banks you reach the Orthodox Patriarchate where you will visit the Church of St. George.
Next you continue to the Kariye Museum, once the 11th century Church of Holy Saviour in Chora. It was repaired in the Period of Comnenians and Palaiologuses, and is considered to be the most important Byzantine monument in Istanbul after Hagia Sofia. Whilst unremarkable in its architecture, the interior walls of the church are decorated with impressive 14th century mosaics, which portray scenes from the lives of Christ and the Virgin Mary. These brilliantly coloured paintings embody the vigour of Byzantine art.
Continue your tour with the "Misir Carsisi", the Spice Market (Egyptian Bazaar). The bazaar has been the centre for the spice trade, and many spices used to be imported from Egypt in the past. On the other hand, in the Byzantine time the site of the Spice Bazaar was the center of corn trade; the word mısır has a double meaning in Turkish: "Egypt" and "corn". Here, you will have the free time to explore, smell and touch a great variety of imported seasonings, confectionery, nuts, cheeses and delicatessen meats.
Continue around the mighty city walls, which once protected Constantinople from the many invasions and attacks it suffered over the centuries. Walk to the world famous monument of Hagia Sofia, the Byzantine Church of Holy Wisdom. One of the most historically important monuments, the current building was constructed as a grand cathedral between 532 and 537 A.D. on the orders of the Byzantine Emperor Justinian and was dedicated to Holy Wisdom (an attribute of Christ). It was converted into a mosque after the conquest of Istanbul and today it is used as a museum. The building has survived various earthquakes and fires during its lifetime, and is surpassed in size only by St. Peter's in Rome and St. Paul's in London. Fatih Sultan Mehmet added the four minarets after his conquest of Istanbul. The beautiful mosaics were covered with plaster, and have slowly been uncovered.
Your last stop will be at the worldwide famous Grand Bazaar.
REMARKS
: Easy walking: some walking over even surface included.
Includes visit to religious sites, knees and shoulders must be covered.
---