7-day Idyllic Aegean cruise

Following a unique itinerary, this week-long cruise will offer you plenty of time to visit and enjoy its first class destinations:
- A full day and an overnight in cosmopolitan Mykonos for a late night out to its trendy clubs,
- Two full days in Santorini, one of the most romantic and spectacular islands in the world
- 12 hours in Crete, the biggest island in Greece, with historical significance that is second to none and of extraordinary natural beauty and diversity.
Apart from these three most popular Greek islands in the Aegean, you will also visit Milos (11 hours stay), a stunningly beautiful volcanic island with a unique coastline of endless coves and beaches, mostly known for the statue of Aphrodite (Venus de Milo, now in Louvre).
Before returning to Athens, passengers may choose to visit
- either the verdant island of Samos (12 hours stay), birthplace of prominent men like Pythagoras and Epikouros, where one can marvel at Eupalinos aqueduct, the second known tunnel in history which was excavated from both ends and the first with a geometry-based approach in doing so.
- or Kusadasi (Ancient Ephesus) in Turkey, another top destination in the Aegean.
You will be offered a combination of fascinating beaches and landscapes, places with great historical background as well as places famous for their cosmopolitan atmosphere and night life with ample of time to enjoy them.
7-day cruise ports of call & itinerary map
Year 2018
Port
Day
Arr.
Dep.
Piraeus (Athens), Greece
Monday
21:00
Mykonos, Greece*
Tuesday
07:00
Mykonos, Greece*
Wednesday
07:00
Milos (Melos), Greece*
13:00
midnight
Santorini (Thira), Greece*
Thursday
08:00
Santorini (Thira), Greece*
Friday
23:00
Crete (Heraklion), Greece
Saturday
07:00
20:30
Samos (Pythagorion), Greece*
Sunday
08:00
20:30
OR Kusadasi (Ephesus), Turkey
11:30
17:00
Piraeus (Athens), Greece
Monday
09:00
* Disembarkation by tenders (boats), weather permitting.

- Embarkation/disembarkation possibilities also from/to Kusadasi and Crete.

Information on the port of Piraeus
Cruise ship operating the cruise & departure dates
Year 2018
Cruise departures operated by the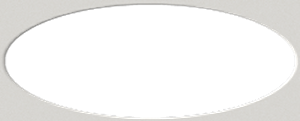 'Celestyal Crystal'
cruise vessel
April
30 /
May
7, 14, 21, 28 /
June
4, 18, 25 /
July
2, 9, 16, 23, 30 /
August
6, 13, 20, 27 /
September
3, 10, 17, 24 /
October
1, 8, 15
Pre- & post-cruise package
Year 2018
With rates starting from EUR166 per person, you get
two overnights, in double room, in a centrally located hotel in Athens including breakfast
both ways private transfers between Athens and the cruise port.
Why to take this package deal?
Athens, the city close to the cruise port is more than just the place your cruise begins and ends; it's an exciting and world renowned destination!
If you have to take an overnight flight or a long haul flight you need at least a day to recover, otherwise the first day or two of your cruise can be an absolute waste.
It functions as a "safety-cushion" in case of flights' or other delays.
It is a convenient way to get by pre-arranged transfers from your hotel to the pier and back. Like this you avoid to carry heavy luggage in public means of transportation.
Send us an email and get
a non-binding quote that will match the number and ages of persons travelling,
as well as information on available upgrades.
---
---