7-day Eclectic Aegean cruise

The 7-day Eclectic Aegean cruise combines some all time classic destinations with some new, fascinating ones in a balanced and well-paced itinerary. It offers long stays at most ports of call, thus allowing time for exploration without stress.
The cruise begins and ends in Piraeus, the largest port in the Mediterranean and the gateway to Athens with all its magnificent classical monuments.
In between come a number of delightful ports of call: Istanbul (overnight stay), an enchanting, vibrant city, a feast for the eyes but also for the taste buds; Volos (Greece) which is very close to the UNESCO site of Meteora, the second largest monastic community in Greece with its awe inspiring scenery and invaluable Byzantine treasures; Canakkale in Turkey, another new destination, from where one can visit historical locations like Troy and Gallipoli.
On top of all that, the cruise approaches three top-selling Greek destinations: Heraklion, a modern city built within easy reach of millennia old mythical sites like Knossos; cosmopolitan Mykonos (overnight stay) with its second to none nightlife, minimalist beauty and shopping opportunities; and, last but not least, a half day stop at Santorini, whose breathtaking landscape has brought the island at the highest positions in innumerable lists as the most popular, romantic and sought after destination in the world!
7-day cruise ports of call & itinerary map
Years 2019 - 2020
Port
Day
Arr.
Dep.
Piraeus (Athens), Greece
Monday
16:00
Istanbul, Turkey
Tuesday
15:30
Istanbul, Turkey
Wednesday
20:00
Canakkale, Turkey
Thursday
07:00
17:00
Volos, Greece
Friday
07:00
17:00
Heraklion (Crete), Greece
Saturday
13:00
23:59
Santorini (Thira), Greece*
Sunday
07:00
13:00
Mykonos, Greece*
19:00
Mykonos, Greece*
Monday
02:00
Piraeus (Athens), Greece
09:00
* Disembarkation by tenders (boats), weather permitting.

In the year 2020 the cruise will start/end on a Saturday.

Information on the port of Piraeus
Cruise ship operating the cruise & departure dates
Year 2019
Cruise departures operated by the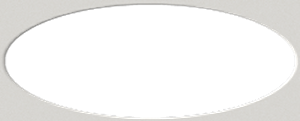 'Celestyal Crystal'
cruise vessel
October
21, 28 /
November
4, 11, 18, 25
Year 2020
Cruise departures operated by the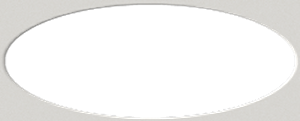 'Celestyal Crystal'
cruise vessel
April
4, 11, 18, 25 /
May
2, 9 /
September
5, 12, 19, 26 /
October
3, 10, 17, 24
Pre- & post-cruise package
Year 2019
With rates starting from EUR164 per person, you get
two overnights, in double room, in a centrally located hotel in Athens including breakfast
both ways private transfers between Athens and the cruise port.
Why to take this package deal?
Athens, the city close to the cruise port is more than just the place your cruise begins and ends; it's an exciting and world renowned destination!
If you have to take an overnight flight or a long haul flight you need at least a day to recover, otherwise the first day or two of your cruise can be an absolute waste.
It functions as a "safety-cushion" in case of flights' or other delays.
It is a convenient way to get by pre-arranged transfers from your hotel to the pier and back. Like this you avoid to carry heavy luggage in public means of transportation.
Send us an email and get
a non-binding quote that will match the number and ages of persons travelling,
as well as information on available upgrades.
---