7-day Ancient Paths cruise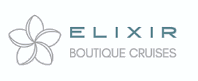 A spectacular circumnavigation of the historic Peloponnese (Peloponnesos), including stops in Zakynthos (Navagio beach), Ulysses's Ithaca and Delphi.
The boutique cruise yacht "Elysium" will take you on a unique cultural voyage enriched while activities that will rejuvenate, educate and excite you!
Some of the activities and experiences available during this journey:
Visits of significant archaeological sites, centuries old Byzantine churches & monasteries, superb museums, medieval towns and villages, the remains of one of the oldest submerged cities in the world and a crossing of the Corinth canal.
Water sports, scuba diving, snorkeling, swimming in both secluded and world famous beaches, horse riding on the beach, hiking up the "Rock" of Monemvasia, leisure exploration walks, yoga, Pilates, meditation sessions, spa treatments, gym.
Cooking class with lunch in a local home, Greek dances workshop.
7-day cruise itinerary
Year 2023
Day
Ports / Cruise Program
Sat.

Lavrio (Athens)


Embarkation between 14:00-15:00. Enjoy a welcome drink and meet your crew and fellow passengers.

Hydra


Evening arrival and dinner on board.
Overnight at the port of Hydra.
Sun.

Monemvasia


In the morning swim stop at the bay of Fokianos.
Lunch on board.
Late afternoon arrival at the medieval castle-town of Monemvasia. Join the optional historical tour and opt to hike up to the church of Hagia Sofia, among the oldest and most important Byzantine churches in Greece.
Overnight in Monemvasia.
Mon.

Pavlopetri / Elafonissos


Morning arrival at Pavlopetri, one of the oldest submerged cities in the world, the snorkeling over which is simply breathtaking and a memory that you will cherish forever.
Swim ashore or let our tender take you to the nearby magical beach of the tiny island of Elafonissos, a Natura protected habitat with sand hills and turquoise tropical waters.
Lunch and dinner on board.
Overnight at sea.
Tue.

Katakolon, Olympia


Early morning arrival at Katakolon port. Optional historical tour to the archaeological site and museum of ancient Olympia, undoubtedly one of the most significant ancient sanctuaries in the world and a UNESCO World Heritage site.

Zakynthos


Late afternoon swim stop at Vasilikos beach on the island of Zakynthos ('Zante'); visit the authentic villages in the area or opt for a horse-riding experience before we sail to the main port of Zakynthos.
Dinner on board and overnight at port.
Wed.

Zakynthos, Navagio


Morning arrival at the stunning world-famous 'Navagio' beach, which has repeatedly been voted among the most beautiful beaches in the world.
Lunch on board.

Ithaca


In the late afternoon departure for Ithaca, the mythical island of Odysseus. Enjoy a drink next to the waves at the port of Vathy, the heart of the nightlife in Ithaca.
Overnight at port.
Thu.

Ithaca


Optional excursion either to the Archaeological Collection of Stavros or to the small and peaceful Kathara Monastery high up on a mountain.
In the afternoon we set sail to Gidaki, a stunning beach with emerald green waters.
Late evening departure for Itea. Dinner on board and overnight at sea.
Fri.

Itea, Delphi


Early morning arrival; optional historical tour to either the renowned ancient sanctuary of Delphi (UNESCO World Heritage site) or to the romantic and tranquil town of Galaxidi that has a rich maritime history and was once one of Greece's wealthiest ports and shipyards.

Corinth Canal crossing


Enjoy a cocktail as you experience the unforgettable crossing of the narrow Corinth Canal.
Farewell dinner on board.
Sat.

Lavrio (Athens)


After breakfast, disembarkation until 10:00.
Elixir Cruises reserves the right, at its sole option and discretion and that of the Captain of the ship, without liability for damages or refund of any kind, to alter or deviate from the ship's advertised or ordinary itinerary or route due to weather conditions, force majeure, assistance to other ships in distress, saving of life at sea or other extraordinary conditions.
Under such extreme circumstances, passengers are not entitled to any claims or refunds.
Elixir Cruises will however make every effort that passengers access their port of disembarkation on time for their outwards flights.

Information on "Marina Zeas" on the map of Piraeus port.
7-day cruise sailling dates & ship
Year 2023

Cruise departures operated by the 'Elysium' cruise vessel