IMPORTANT
:
This page is no longer maintained and the information contained is no longer valid.
For updated information please refer to the Variety cruises main page.
7-day Colours of the Aegean cruise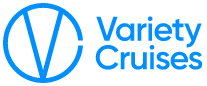 A fascinating blend of selected destinations in the south-eastern Aegean on a cruise from Athens-Marina Zeas
on board the 72 passengers mega yacht "Variety Voyager":
Cosmopolitan Mykonos and the neighbouring UNESCO-protected archaeological isle of Delos.
Symi, an off-the-beaten-track island with her picturesque harbour.
Lipsi islands & mystical Patmos with its UNESCO World Heritage sites.
Bustling and colourful Bodrum in Turkey.
Lindos, a magnificent acropolis on a imposing rock and world famous archaeological site, on the island of Rhodes.
The crystal blue waters of Vai, in Crete, the largest and southern most Greek island.
Santorini with her sugar-cube villages and the archaeological site of Akrotiri.
Itinerary of the 7-day cruise 'Colours of the Aegean'
Year 2016
Day
Ports / Cruise Program
Sat.

Marina Zeas, Piraeus (Athens)


Embarkation between 15:00-16:00.

Cape Sounio


Late evening swim stop and welcome dinner under the Temple of Poseidon. Overnight at sea.
Sun.

Delos


In the morning we anchor near Delos Island. After the short walking excursion on this sacred island of the antiquity, we return to the ship and enjoy a refreshing swim before a deck barbecue.

Mykonos


In the afternoon we sail to nearby Mykonos. Overnight in port.
Mon.

Lipsi


Early morning sailing to Lipsi group of islands.Swim stop in a secluded beach and deck barbecue while sailing to Patmos.

Patmos


Early afternoon arrival in Patmos and optional excursion on the sacred island. Overnight in port.
Tue.

Bodrum (Turkey)


Morning arrival and optional walking excursion in Bodrum. After lunch sailing to Symi.

Symi


Late in the afternoon swim stop at a secluded bay of the island before sailing into Symi's port. Overnight in port.
Wed.

Lindos (Rhodes)


Morning arrival in Lindos. Optional excursion to the Acropolis of Lindos or time at leisure at the beach. In the afternoon, optional excursion to Rhodes Town. Late night sailing to Crete (overnight at sea).
Thu.

Vai (Crete)


Swim stop in Vai, a beach known for its crystal waters and palm forest. Barbecue on deck and sailing along the coast line to Aghios Nikolaos. Passengers taking the optional excursion to the Palace of Knossos will leave from Vai and rejoin the ship in Aghios Nikolaos in the afternoon.

Aghios Nikolaos (Crete)


Arrival in Aghios Nikolaos in the afternoon. Late night sailing to Ios (overnight at sea).
Fri.

Manganari (Ios)


Morning swim stop at the beach of Manganari in Ios island. After our swim stop we will enjoy a barbecue on deck and then sail to nearby Santorini.

Santorini


Afternoon optional excursion to Fira, Akrotiri and Oia. Late farewell dinner on the ship while sailing away along the Caldera. Overnight at sea to Athens.
Sat.

Marina Zeas, Piraeus (Athens)


Disembarkation between 09:00 and 09:30.

Itineraries can be changed at the discretion of Variety Cruises and of the vessel's Captain in case of adverse weather conditions (winds of 6/7 Beaufort or more depending on the vessel), on port authorities not allowing a vessel to leave port, or in case of other extraordinary conditions.
Such itinerary changes do not entitle automatically passengers to any refunds but Variety Cruises guarantees that passengers are disembarked at the advertised port of disembarkation on time for their flights.

Information on "Marina Zeas" on the map of Piraeus port.
7-day cruise sailling dates & ships
Year 2016
Cruise departures operated by the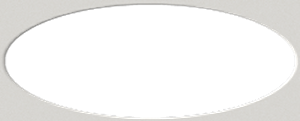 'Variety Voyager' mega yacht
cruise vessel
Pre- & post-cruise package
Year 2018
With rates starting from EUR166 per person, you get
two overnights, in double room, in a centrally located hotel in Athens including breakfast
both ways private transfers between Athens and the cruise port.
Why to take this package deal?
Athens, the city close to the cruise port is more than just the place your cruise begins and ends; it's an exciting and world renowned destination!
If you have to take an overnight flight or a long haul flight you need at least a day to recover, otherwise the first day or two of your cruise can be an absolute waste.
It functions as a "safety-cushion" in case of flights' or other delays.
It is a convenient way to get by pre-arranged transfers from your hotel to the pier and back. Like this you avoid to carry heavy luggage in public means of transportation.
Send us an email and get
a non-binding quote that will match the number and ages of persons travelling,
as well as information on available upgrades.
---