Photos of Dolphin Hellas Travel Agency
in the Athens centre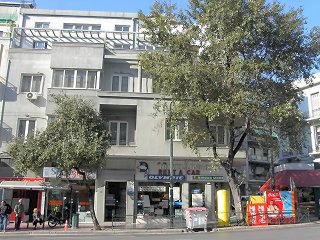 View of our travel agency. On the ground floor, on the corner of Syngrou Avenue & Athanasiou Diakou street, there is the Ticketing Department, also responsible for on the spot travel arrangements; the other departments are housed on the second and third floors (contact Dolphin Hellas travel agents).
As seen on our Athens city map and on Google Maps our travel agency is conveniently located in the centre of Athens, close to Acropolis and Syntagma. At about 100m, on Athanasiou Diakou street, there is the Acropolis metro station and there is a bus/trolley bus stop in front of the building.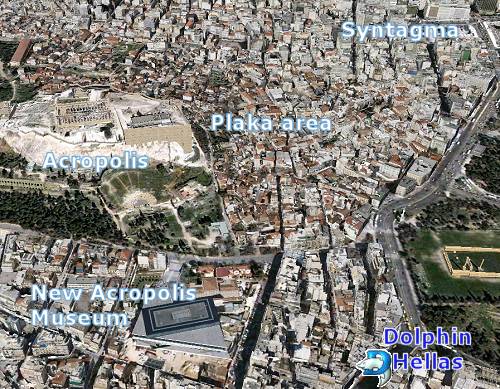 (above picture is taken from "Google Earth")
- List of travel services in Greece offered by our travel agency -
- Contact information -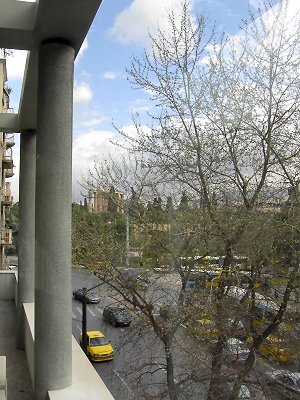 View from the second floor on a rainy winter day. In the background, merely seen is the Temple of Zeus.
- List of travel services in Greece offered by our travel agency -
- Contact information -