Stress Reduction
Very beneficial combination of a variety of treatments especially made for men and women who suffer from stress.
Renaissance
Combination of a variety of treatments for the whole body which revitalizes body and spirit.
Thalasso
Very effective program which combines uniquely the beneficial qualities of the Thermal Water and the Sea Water. Takes away the body toxins and helps you to lose weight and to tighten your skin.
Spa Escape
Escape for a few days at the Thermae Sylla Spa and let your body and soul feel the benefits of the thermal water. When you return to your everyday life you will feel relaxed and refreshed.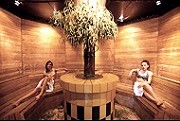 Royal Beauty Plus
A complete beauty program for body and face which uses only natural products.
Classic Complete Fangocure
A classic mud therapy well known from the ancient Roman time, applied today with a combination of the most modern technology. It will help you by taking away all pain from overburdened joints and muscles.
The Elixir Of Life For Him
A program exclusively for men, a unique experience of relaxation.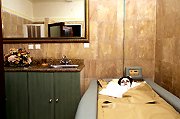 Revitalization For Him & Her
A program especially for couples so that they can share the gift of revitalization and invigoration.
Body & Face Tightening
A combination of spa treatments using only natural products.
Spa Experience... For Teenagers
A unique spa experience for teenagers, a break from the daily demanding school routine, a valuable experience on prevention and quality of life.